Angevine Christmas Tree Farm
Where Your Love Story Begins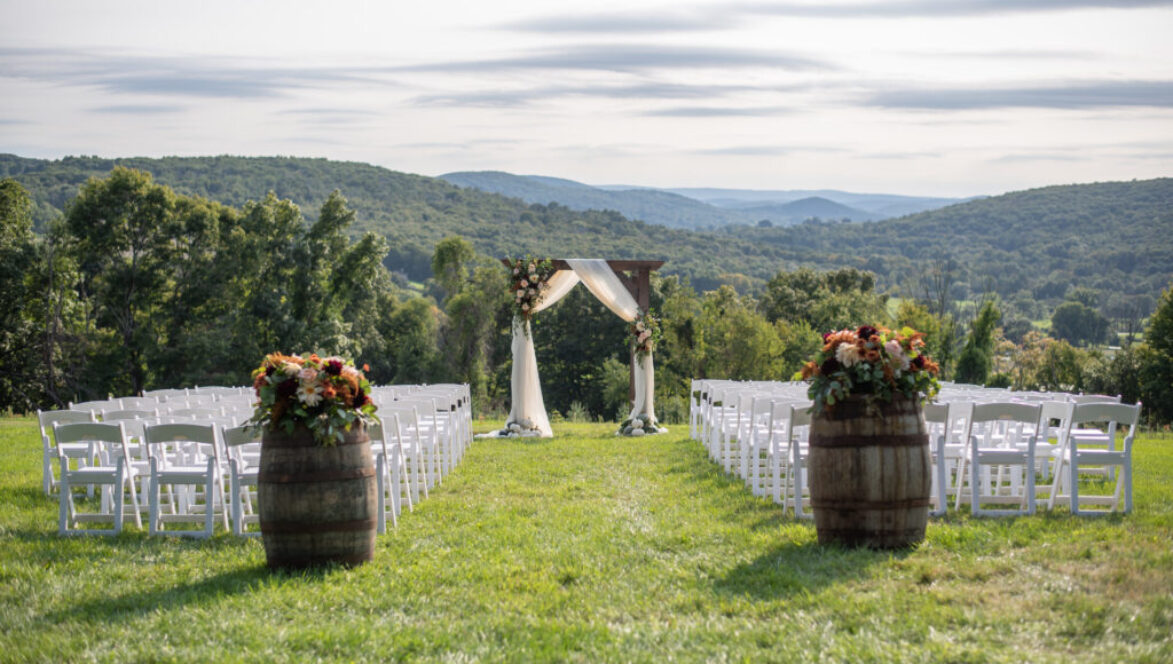 You've arrived at the destination where your love story becomes entwined with the beauty of nature. Amidst the simple splendor of our Christmas tree farm, the stage is set for your cherished moment – to exchange vows and declare your love beneath the open sky. 
Whether you're envisioning an intimate gathering for two or a grand celebration with up to 250 guests, our Christmas tree farm offers an idyllic backdrop. We even have Justice of the Peace services available by Kathleen Angevine.
Picture yourself atop a serene hill, surrounded by the beauty of evergreen trees, as you pledge your love. The breathtaking hilltop vista at Angevine Farm provides a picturesque and natural backdrop, ensuring that your special moment is nothing short of extraordinary.  Capture timeless snapshots amid the rustling branches, against the backdrop of rustic stone walls, and against the canvas of breathtaking panoramic views.
Packages can include a cozy 12×20 shed adorned with touches of rustic charm. This inviting space is perfect for sipping cocktails and savoring delectable hors d'oeuvres, as you create joyful memories with your guests amidst the festive ambiance of our Christmas tree farm. 
We welcome you to celebrate amidst the beauty of our farm. Your "I do" will echo through the trees, marking the start of your journey together. Join us in nature's embrace to create lasting memories and begin your forever. Let your journey of love find its forever roots amidst the beauty and serenity of our Christmas tree farm. Your celebration continues as you make your way to your chosen reception site, where the festivities will unfold for the remainder of your special day.
Please call Lisa for pricing and availability.  Packages start at $150.00. (Ceremony Only) 860-601-5906 or email Lisa@AngevineFarm.com
Kathleen Angevine, Justice of the Peace 860-868-7226