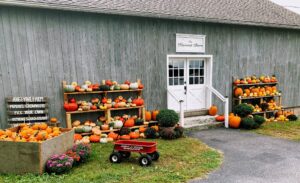 PYO Pumpkin Patches & Harvest Barn are open for the season!
Pick-Your-Own Pumpkin Hours are Friday 12-5 and Satuday and Sunday 10-5:00 thru Halloween. Open Monday, Columbus Day.
Stay tuned to our Facebook page, we'll keep you informed on all events and opening dates for 2021.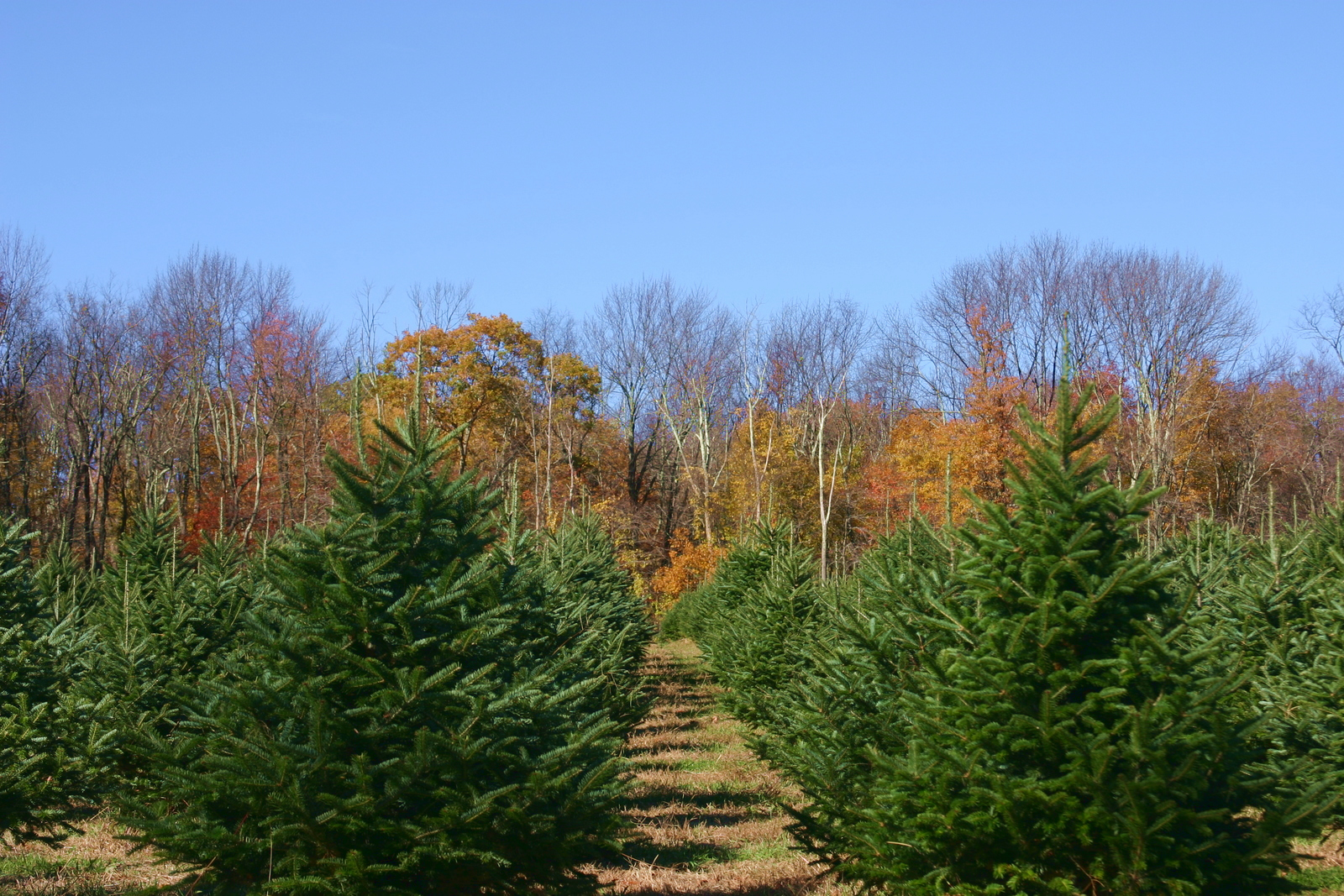 Christmas 2021
The Christmas season will look a bit different this year due to our inventory.  Like many other tree farms, we are forced to implement a reservation system to ensure availability and the safety of our workers and family.  We understand this is unpresented for our farm, however, we feel its in everyone's best interest to ensure we can sustain our farm and land for years to come.  We will NOT be allowing tagging this year!  We know there will be customers that are both relieved and disappointed.  Again, we need to do what is best to sustain. If you are not on our mailing list, please join today, info for reservations will be sent to our current customers first before offering it to the public.  Click link at the bottom of this page.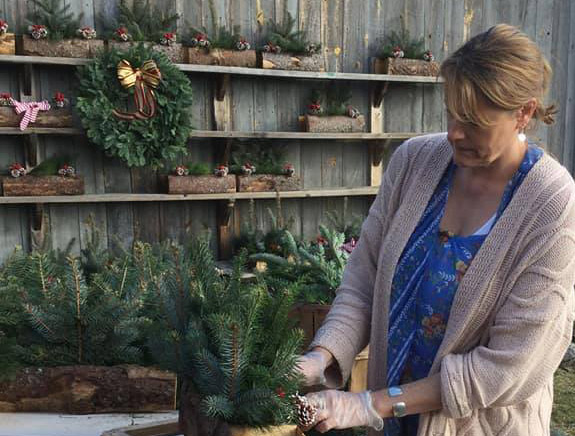 The Wreath Factory
See you in November!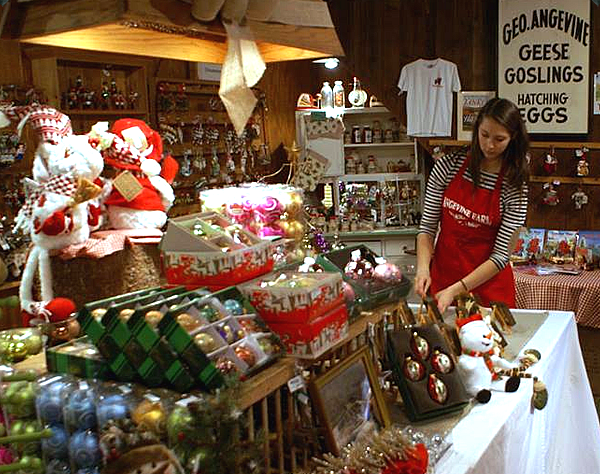 Christmas Barn 
Ornaments & Local Gifts • Lights and Decorations • Tree Stands
The Christmas Barn Gift Shop is filled with Paintings by Claudia Rahm,  Goat Boy Soaps, Angevine Farm Merchandise, Wren House Soy Candles, Brookview Maple Syrup & Hundreds of Unique Ornaments.  Masks required at all times in Christmas Barn.  Watch for opening dates and special events.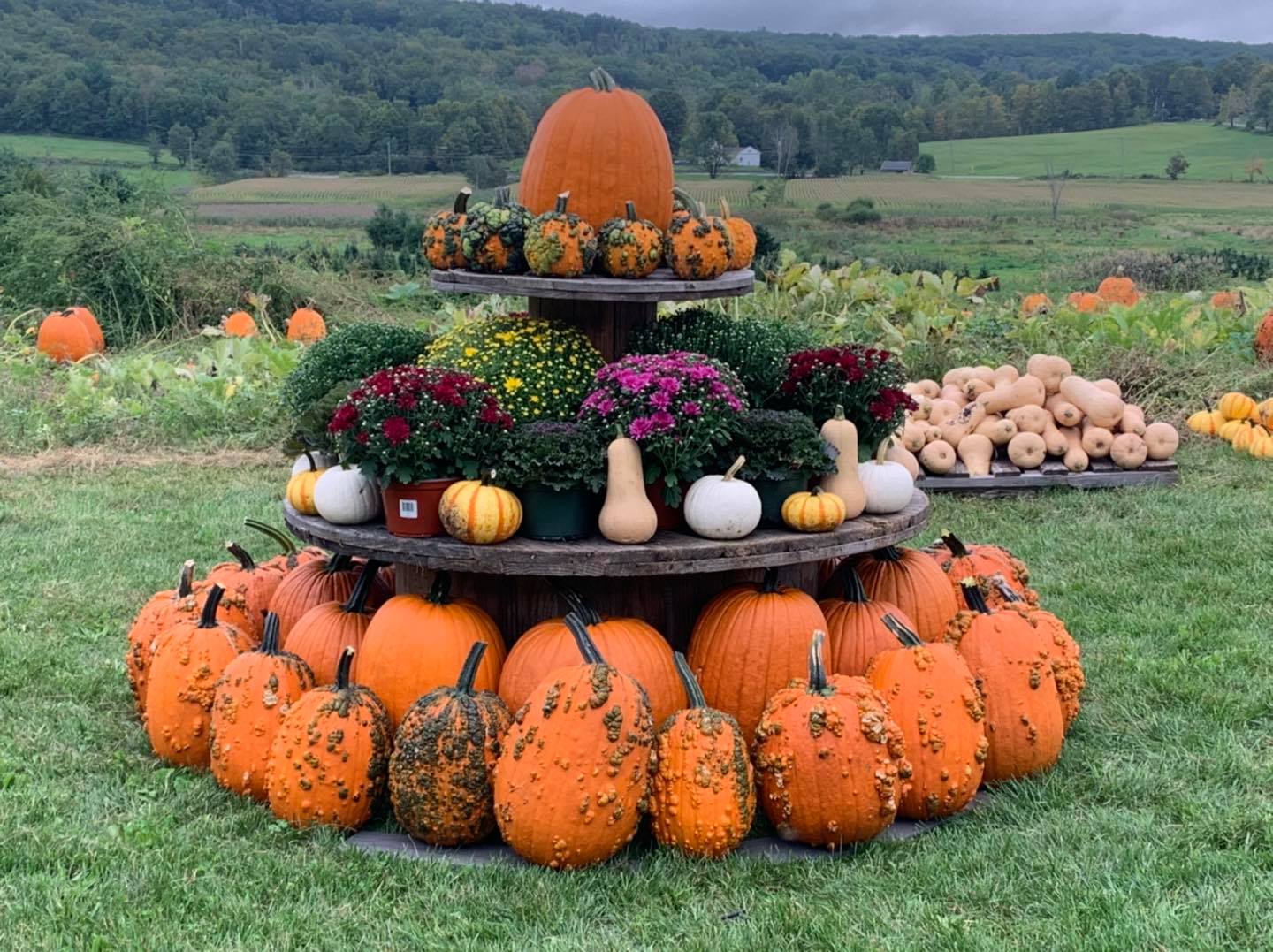 The Harvest Season – Pick Your Own Pumpkins & Harvest Barn Gift Shop
The Harvest Season is here, we are open on weekends!  Friday 12-5, Saturday and Sunday 10-5.    Pick Your Own pumpkins or choose from our own already harvested selected.  We have a terrific assortment of pumpkins, gourds, and squash this year.  Pumpkins 50/lb, Squash .75/lb, gourds .75.  We do have white pumpkins, come early, they go fast! Keep an eye on Facebook and Instagram for any special events that may pop up in 2021.  

40 Angevine Road
Warren, CT 06754
p) 860.868.7226
c) 860.601.5906