Welcome to Angevine Farm, where the magic of pumpkin season comes alive!
Join us for a memorable experience surrounded by picturesque views, activities, and a bounty of autumn delights. Discover the joy of picking your own pumpkins, indulge in delicious treats, explore our Harvest Barn Gift Shop, and immerse yourself in the vibrant colors of the season. With an array of unique pumpkins, gourds, and winter squash, Angevine Farm is the perfect destination for all your fall decorations. Pack a picnic and enjoy the views in the Warren valley or hilltop vista. 
Opens This Weekend – Friday 12-5, Saturday 10-5, Sunday 10-5.  Events are subject to be cancelled due to rain or strong winds.
We invite you to handpick your own pumpkins and create treasured memories. Traverse through our expansive pumpkin patches, brimming with a variety of shapes, sizes, and colors. Whether you seek the perfect carving pumpkin or a decorative masterpiece, you'll find a pumpkin that perfectly suits your preferences. As you wander through the fields, take in the breathtaking views and relish the enchanting atmosphere that only autumn can offer.
Rogers Orchards
Apple Cider & Cider Donuts
Indulge your taste buds with the irresistible flavors of fall. Pair your pumpkin-picking adventure with Rogers Orchards' renowned apple cider and freshly baked cider donuts. Savor the sweet, aromatic taste of locally pressed apple cider while relishing a perfectly spiced cider donut. These delectable treats will add a touch of culinary delight to your visit.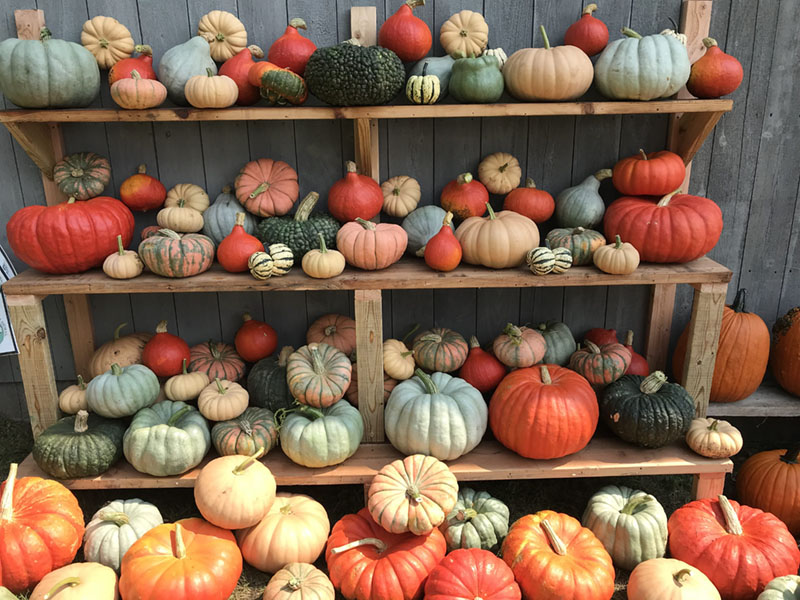 A Kaleidoscope
of Pumpkins, Gourds & Winter Squash
 Immerse yourself in a wonderland of colors and shapes as you explore our pumpkin displays. Angevine Farm is home to a wide array of unique pumpkins, gourds, and winter squash, offering an abundance of options for your seasonal décor and culinary endeavors. From the classic New England pie pumpkins to the vibrant hues of Cinderella, Blue Hubbard, and Fairytale pumpkins, you'll find a diverse selection that captivates the eye and sparks the imagination. Take home these natural works of art to enhance your fall celebrations.
Step inside our charming Harvest Barn gift shop that once housed hundreds of chickens.  You'll still see the original feeders in the ceiling, two vintage sleighs, and old wire baskets from the ole farm days! 
Stop in to see some whimsical art by Claudia Rahm, showcasing the essence of the Connecticut countryside. Browse through a curated selection of ornaments, gifts, maple syrup, honey, Wren House soy candles, Goat Boy Soaps, and books that capture the spirit of the season. It's the perfect place to find that special something for yourself or a loved one.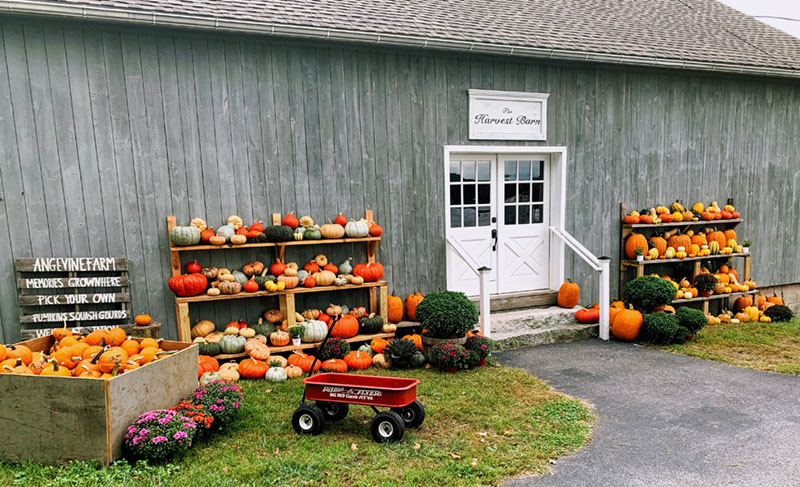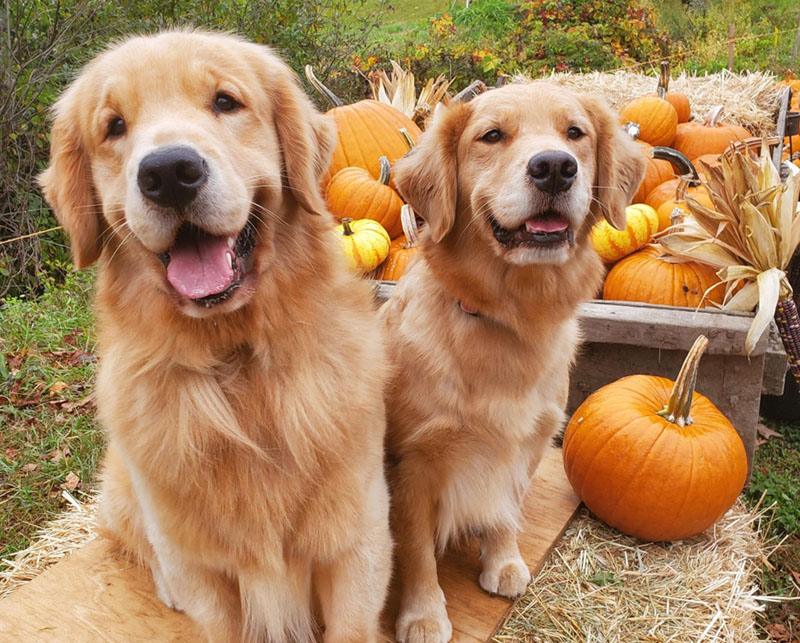 At Angevine Farm, we welcome friendly dogs to join in the fall festivities. While we welcome the company of dogs, we kindly ask that they be kept outside the pumpkin patches to ensure a safe and delightful experience for all visitors. Please ensure your furry friend is leashed at all times and be responsible by cleaning up after them. Nobody enjoys stepping into an unpleasant mess. Thank you for your understanding and cooperation! Dogs are welcome to explore other areas of the farm alongside their human companions.  Keep an eye out for the Angevine pups:  Annie, Eva, Wilson, Daisy, Gracie or Milo. #YellowFarmDogs 
Discover budget-friendly pricing to make your pumpkin picking experience more valuable. Pumpkins are priced at just $0.65 per pound, allowing you to bring home as many vibrant pumpkins as your heart desires.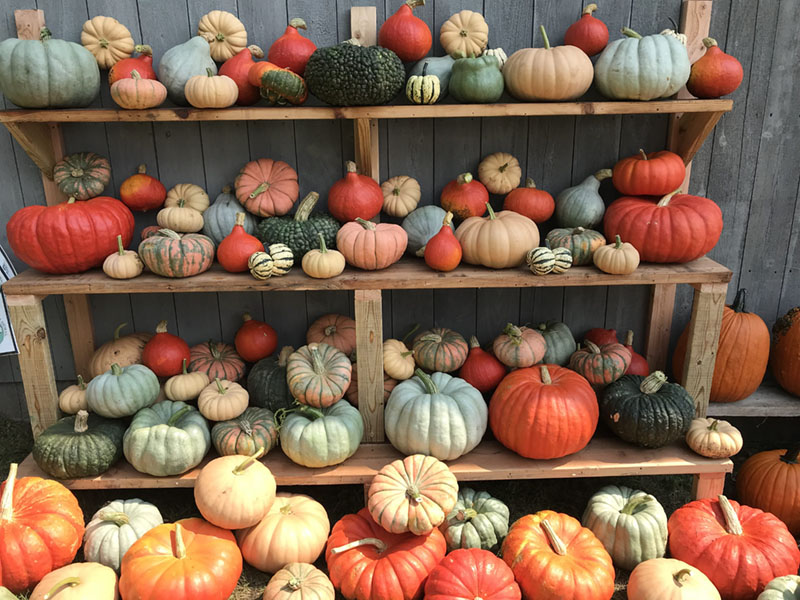 We eagerly await your visit to our farm, where pumpkin season is a celebration of nature's beauty and the joys of the harvest. With pick-your-own pumpkins, picturesque landscapes, delectable treats, and a charming gift shop, there's something for everyone. Make cherished memories, embrace the enchantment of fall, and embark on a memorable experience in the country. 
 Opening Weekend Friday, September 22nd 12-5, Saturday & Sunday 10-5
See you at the farm!