The year was 1868. The newly married couple of John H. Angevine and Mary C. Marsh were the first generation of Angevine Farm. The Farm has seen several farming endeavors over the last 6 generations. Dairy farming, tobacco, vegetables, orchard products, poultry and eggs, pumpkins and in the past 50 years, Christmas trees.  The fourth, fifth and sixth generations are now in charge of running the plantation. John, Kathy, Timothy and his wife Carla, Scot and his wife Jamie, Lisa and her husband Ansie, and their children Haley & Jordan, all lend a helping hand.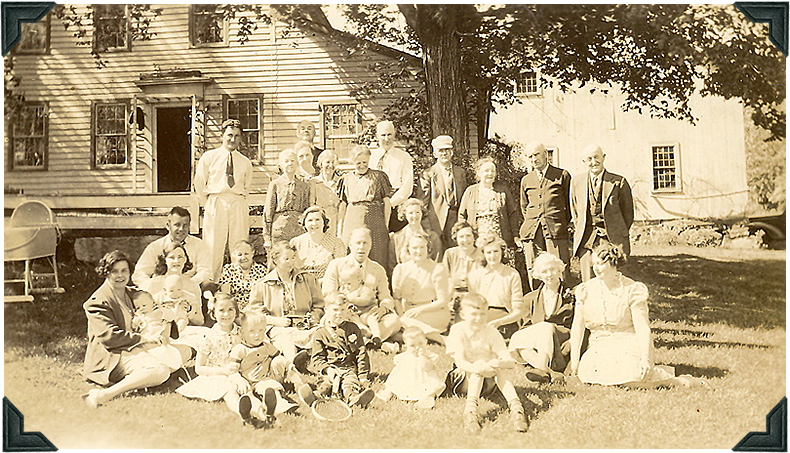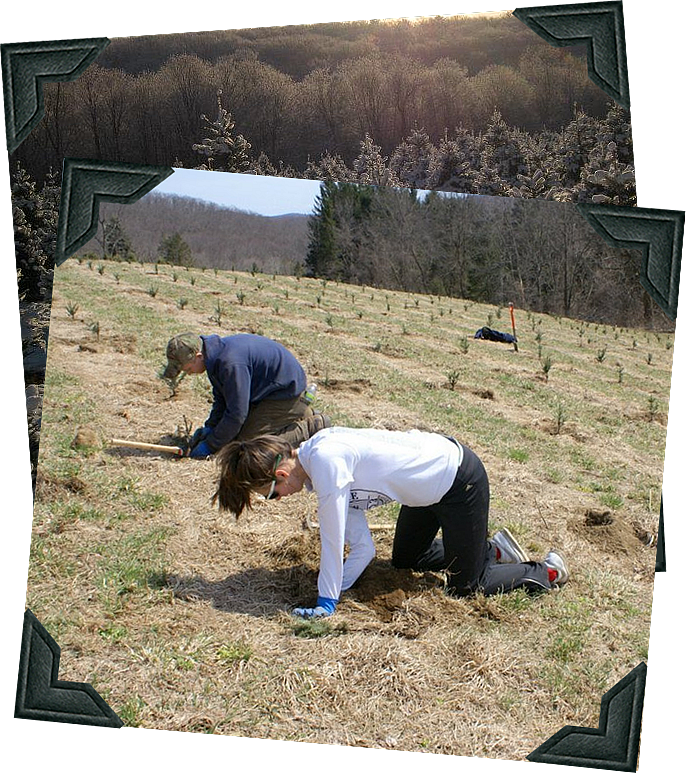 The Harvest Barn is a fairly new endeavor for the family.  Originally built to house poultry, it now acts as our retail barn for the harvest season as well as a wreath factory in the winter.  You can still see the feed pipes in the ceiling and chicken crates that remind us of earlier times.  As children, Lisa, Tim and Scot remember planting pumpkins and selling them to "egg" customers that came to the farm.  It always amazed them how a pumpkin could bring such joy. The harvest season is a wonderful time to enjoy the colors of nature and bring families together while exploring the many pumpkin patches on the farm.  You can even tag your Christmas tree after pumpkin picking. 
Growing Christmas trees is really their full time job.  It's a challenging yet rewarding process that is constantly evolving.  Each year 2000-3000 seedlings are planted, which is a family affair. The summer months are spent mowing, pruning, repairing machinery, plotting and planning.  Never a dull moment at Angevine Farm, but we wouldn't have it any other way.  
The goal of the Angevine family is to preserve the farm, continue and expand the agricultural history, and share the peace and beauty with our neighbors, friends and customers.
See you at the farm!