Thank you for a wonderful season! 
Stay tuned for our 150th Anniversary events in 2018. 
See you in the fall.  
Cut-Your-Own Christmas Trees
$50 includes tax – Tree netting available for an additional $5
Blue Spruce, Frasier Fir, Concolor Fir, Balsam Fir, Meyer Spruce,White Pine, Nordman Fir & Canaan Fir 
Great Selection of 5-9ft.  Taller trees available, but selection is limited.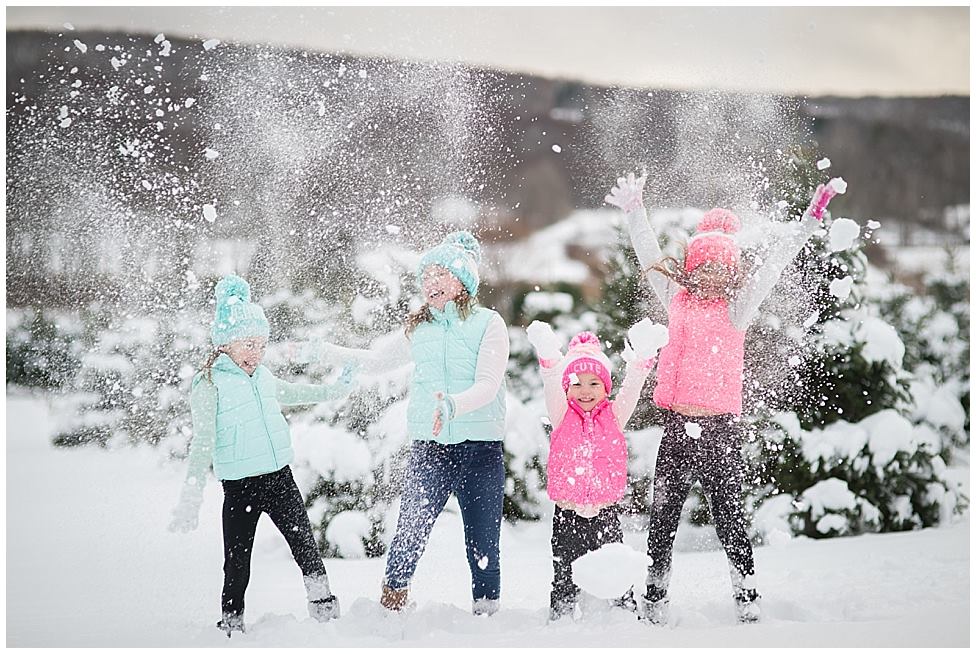 Frequently Asked Questions at Angevine Farm
Q. How much are your trees?
A. All trees that you harvest from the fields are $50, no matter what size, including tax. Our own freshly pre cut trees are $20 – $60. 
Q. Can we bring our dogs? 
A. Yes, however they MUST be friendly, leashed and PLEASE bring a bag to clean up after your furry friend. 
Q. Do we need to CUT-OUR-OWN
A. YES!! That is half the fun, isn't it? However, those that need special assistance, we are here for you. Please let our helpers at the netting station know ahead of time. Remember, we are a family farm with LIMITED help. 
Q. Do I need to bring a saw?
A. We have a limited amount of saws available, you may have to wait a minute or two. 
Q. Where do I go first, how does this work?
A. If you've never been to Angevine Farm, please stop in at the Christmas Barn, which is at 40 Angevine Road, for map and directions. 
Q. We've never cut a tree before, how do I take care of it?
A. First…thank you for choosing a real tree!!! We suggest following this link to the CT Christmas Tree Growers Association for tree care instructions. 
https://www.ctchristmastree.org/Care.html
Q. What types of trees do you grow?
A. We have a sample of branches next to Carla's Snack Shack. Our primary varieties include: Blue Spruce, Meyer Spruce, Frasier Fir, Balsam Fir, Concolor Fir & Nordman Fir.
     

 Christmas Barn Gift Shop

 
Wide Selection of:
Ornaments & Local Gifts
Lights and Decorations
                             Tree Stands                          
The Christmas Barn Gift Shop is filled with Paintings by Claudia Rahm, Tractor Mac Books, Goat Boy Soap, Wren House Soy Candles, Brookview Maple Syrup & Hundreds of Unique Ornaments.  Personalization Available.  If you are real lucky, you'll hear John Angevine play Christmas Carols on the Robert Morton Theater Pipe Organ, a real treat! 

Carla's Snack Shack 
Closed for the Season.  
The Wreath Factory
Closed for the Season.
The Wreath Factory is open for visitors on weekends and located across the street in the Harvest Barn.  We make our own garland, planters and wreaths, both mixed greens and boxwood. Watch how wreaths and garlands are made.  Make your own wreath station on weekends when available.  Fresh mixed greens bunches are for sale.  Perfect for decorating around the house and filling outdoor planters.  $15
Santa and Mrs. Claus Visits
Unfortunately, Santa has a terrible cold and doesn't want to share it with his little friends.  He will not be back this year.  Anyone that would like to bring him a get well card/note, we'll be happy to pass it along.  He send his best to everyone and says "See you on Christmas Eve"!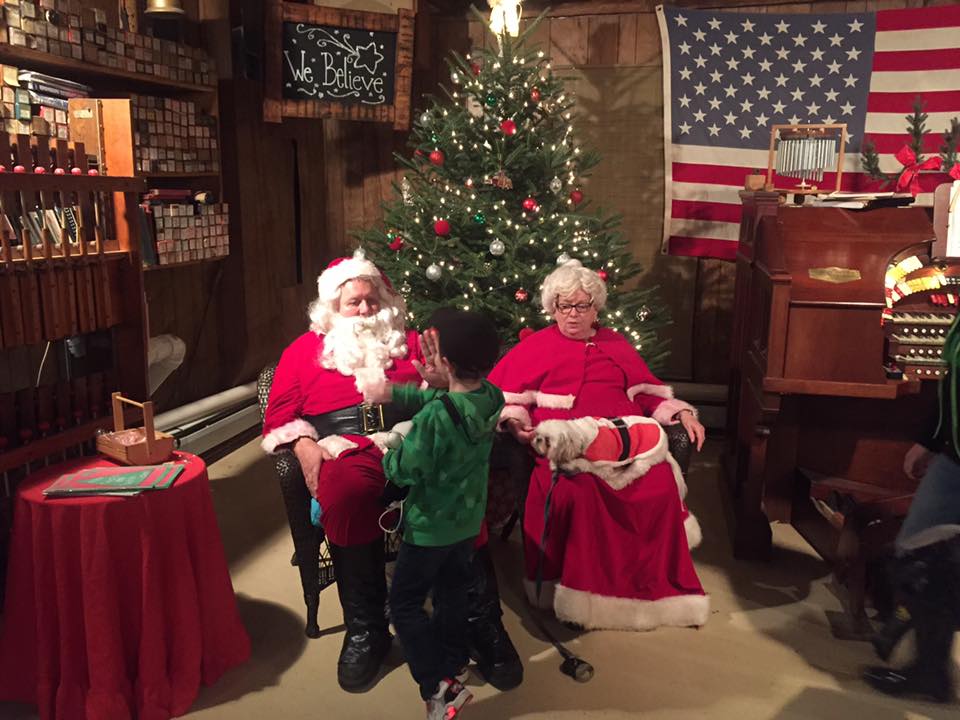 40 Angevine Road | Warren, CT 06754
p) 860.868.7226 | f) 860.868.9754


Veteran Discount with ID ~
Thank you for your service!